The majority of what we know about prehistoric times is based on the artifacts that we find. Whether it's a clay pot and ancient tool, or an intricately designed coffin, these amazing finds tell us a lot about the people and cultures that existed before there was the written word. Every once in a while, a discovery is made that makes us question everything we know about the history of the earth and its inhabitants. Here is a list of amazing artifacts that may seem modern, but are not.
The Dropa Stones
During an expedition into Baian-Kara-Ula in China by archaeologist Dr. Chi Pu Tei in 1938, stone disks were discovered in some nearby caves. Although they look like modern phonograph records, they are over 10,000 years old. One Chinese researcher claims that the disks feature tiny hieroglyphics that tell the story of a spaceship crashing into the mountains. The disks continue to be a mystery as there is no information if any new research was done, or even where they are being stored.
The London Hammer
One of the more famous finds is this hammer encased in a rock that is over 400 million years old. When the hammer was tested, they found it to be over 500 million years old, yet the head is made of iron so pure that it surely couldn't have been made without modern technology.
The Saqqara Bird
Found in the Pa-di-lmen tomb in Egypt, this small bird-shaped artifact dates back to around 2,200 years ago. The interesting thing about this artifact is that although it's obviously supposed to be a bird, the body is shaped more like a glider or airplane.
The Shoe
Most people assume that ancient civilizations wore sandals or some type of boot made of animal skin, depending on the climate they lived in. However, a shoe that very much resembles the shoes we wear today was found in Armenia and is thought to be about 5,500 years old. Made for the right foot of a lady, the shoe was made up of leather with leather straps on top to tie and a sole.
2000-year-old Battery
Found just outside of Baghdad, Iraq, by German archaeologist Wilhelm Konig, these 5 ½ inch clay vessels date back over 2,000 years, yet has everything needed to produce electricity. They feature asphalt stoppers and iron rods that would have only needed an alkaline substance or an acid to generate more than a volt of electricity.
Ancient Earthquake Detector
A little less than 2,000 years ago, Zhang Heng built the first ever seismoscope and demonstrated it at court. Although modern scientists are still not sure how it works, several replicas were built that worked almost with the same precision modern instruments have. This invention correctly showed that an earthquake had occurred about 300 miles from the capital at the time of the Han dynasty. Even though nobody there had felt it, the bronze equipment with its deceptively, elegantly designed dragons confirmed the news, when a few days after, someone came and requested aid for the earthquake victims.
The Piri Reis Map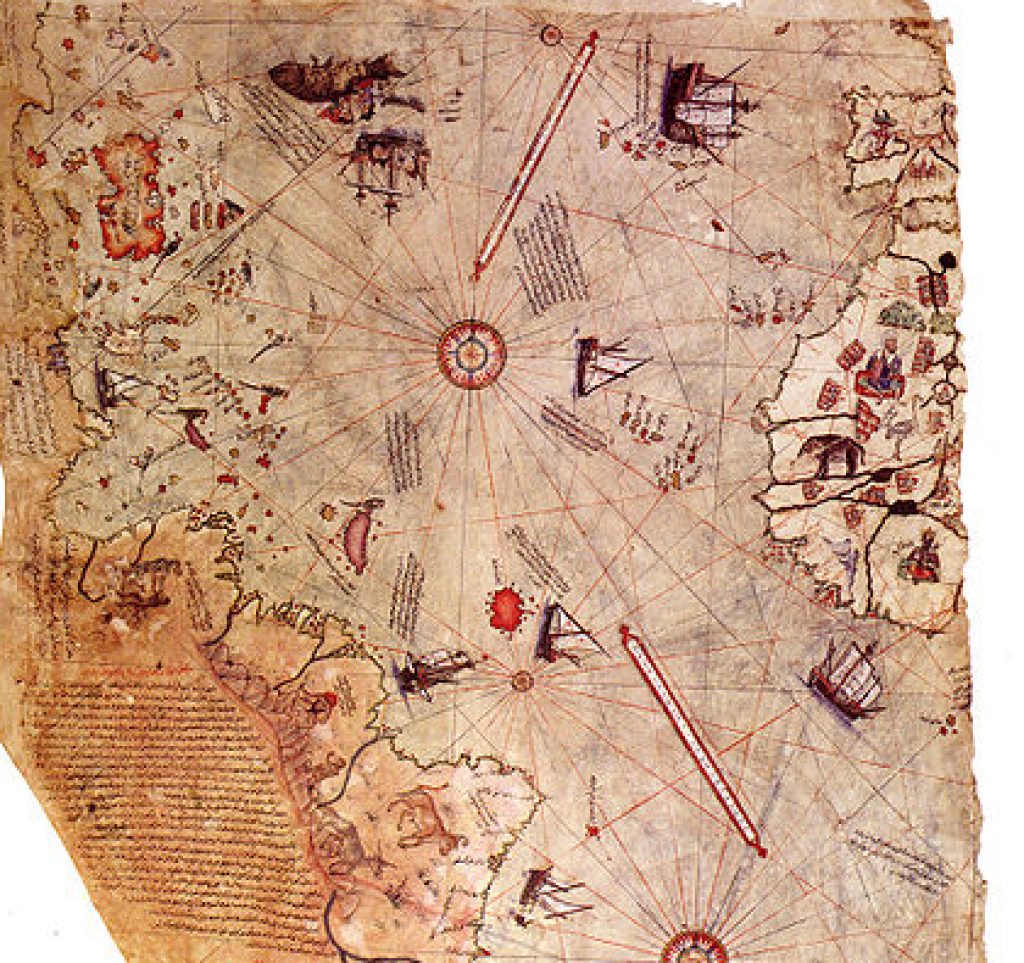 Although maps have been around for over a thousand years, this one is different. Drawn in 1513 by Piri Reis, an admiral of the Turkish navy, it depicts how Antarctica looked before it was buried in ice six thousands of years ago. Something we haven't been able to do until recently.
Antikythera Mechanism
Labeled as the first mechanical computer in the world, this unique mechanism was built by the Greeks over 2,000 years ago. Found underneath 25 meters of water, its discovery shocked researchers by how complex and sophisticated it is and how accurately it can calculate astronomical changes.
Modern Screw In Coal
Deep underneath a bed of clay and rock, an iron drill bit was found in coal that formed hundreds of millions of years ago. The drill is clearly visible and said to be modern, however, a detailed report of the find insists that there is no sign of drilling in the coal in which it was found.
Bell-Shaped Metal Vase
This vase was not only found in 15 feet of solid sedimentary rock that is millions of years old, but it is also decorated with inlaid pure silver that draws out flowers and a wreath. At only 4 ½ inches tall and 6 and 1/2 inches wide at the base, making and decorating this metallic vase would have needed modern tools and technology.