Earth has gone through many changes, and we wrote about some of those here? Over its 4.5 billion years of existence and continues to change every day.
Although some of those changes are man-made, the most amazing changes have happened naturally. Here, we will go over a list of ten of the strangest geographical formations that you need to see to believe.
Sahara El Beyda, Egypt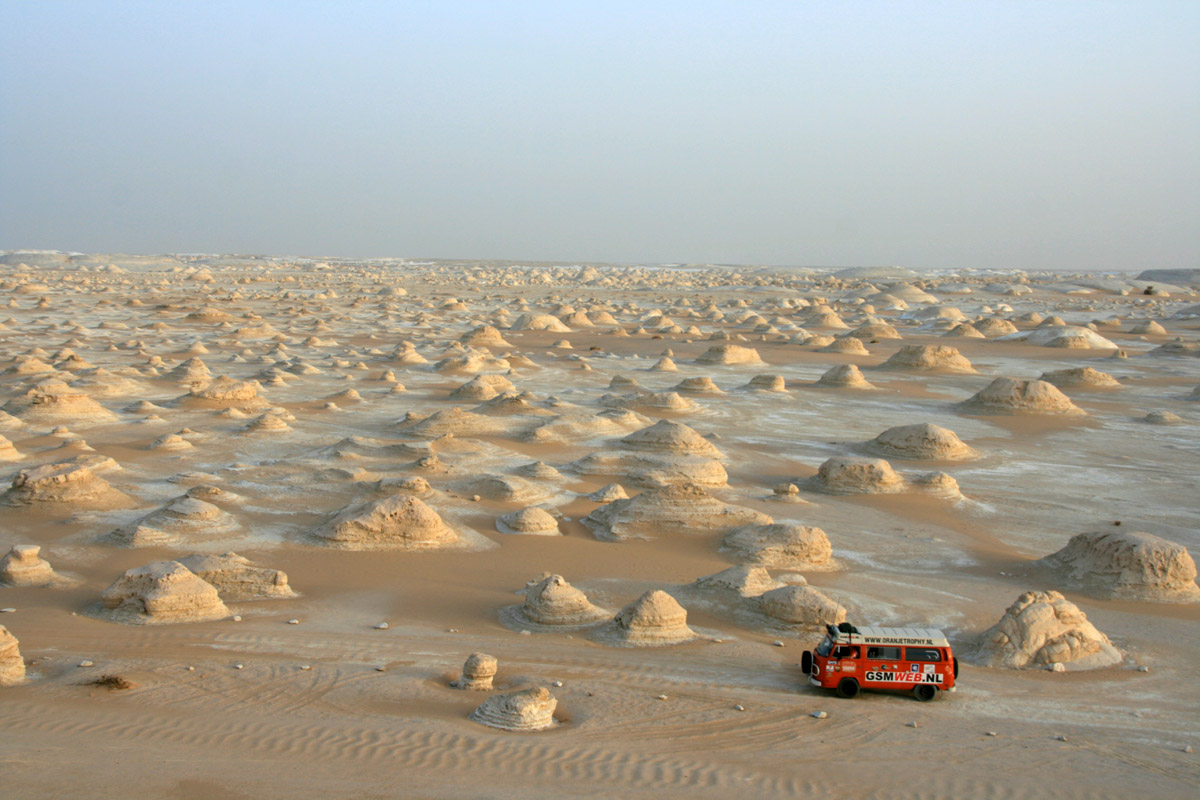 This amazing place is also known as the White Desert and is about 45km north of the small town of Farafra. Thousands of tourists come every year to view the amazing white cream colored sand, and huge, unbelievable rock formations shaped by the sandstorms from the area.
Shilin, China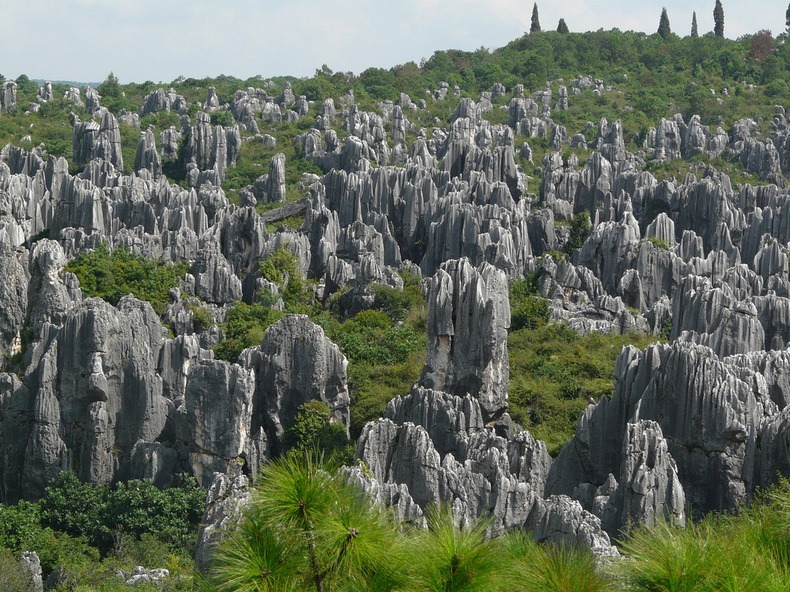 Better known as the Stone Forest, there are over 150 sq. miles of beautiful landscape covered with huge limestone rocks that look like they are growing out of the ground, caves, ponds, and an underground river. Located in China's Yunnan Province, experts say that the stone formations, karst, are over 270 million years old.
Mono Lake, California
This salt-rich lake was formed by local volcanic activity over 760,000 years ago. Because it has such a high levels of salt and no outlet, pillars of salt protrude out of the lake and take on some amazing forms.
Valley of the Moon, Argentina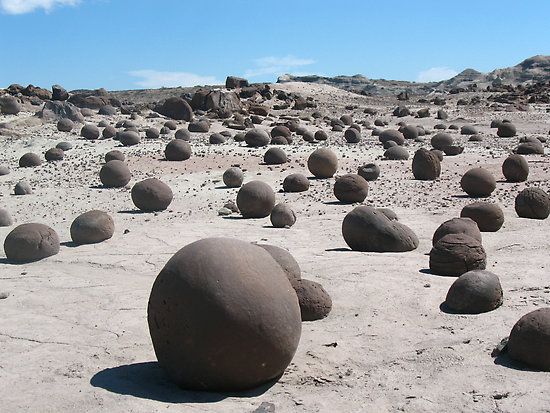 Located in northwestern Argentina, this national park got its name because of its unworldly landscape. The land is filled with odd-shaped cliffs that were shaped by wind erosion and large round boulders scattered throughout. A large quantity of dinosaur fossils have been found in the area, suggesting the dry, hostile environment was once a fertile place.
The Devil's Tower, Wyoming
Located in the Bear Lodge Mountains, this tower-like formation is made of igneous rock and has steep sides that dramatically rise 867 feet from the base. President Theodore Roosevelt declared it a United States National Monument on September 24, 1906.
Reed Flute Cave, China
This beautifully colored limestone cave measures 787ft long and was formed by water erosion. It is named for a type of reed that generously grows outside the cave and which can be transformed into flutes. In the cave, you'll find several bodies of water and multi-colored stalactite and stalagmite formations that resemble natural images. You'll also find over 70 inscriptions that have been dated to the Tang Dynasty in 792 AD. This means that this cave has been attracting visitors for over a thousand years.
Kummakivi, Finland
According to the story told in Finland, Giants brought this huge, 7-meter long boulder and balanced it on another rock in the middle of the forest. Scientists have another take on how this giant rock got there. Known as an 'erratic boulder', geologists say that it was carried there by a glacier 8,000 years ago.
Cave Of Crystals, Mexico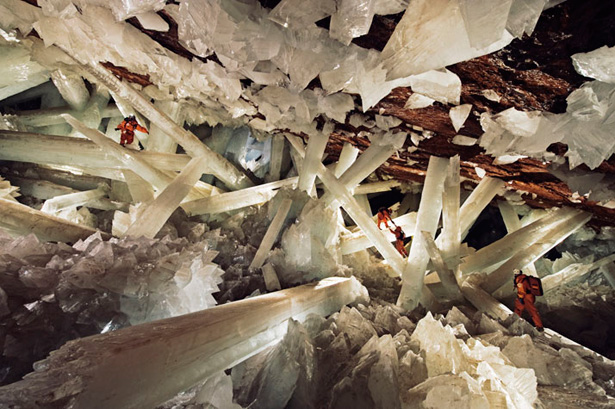 Located almost 1000 feet underneath Naica, Chihuahua, this cave looks like something out of a fairy-tale with some of the largest selenite crystals ever discovered. Discovered in 2000, the cave is very hot and difficult to examine without the proper equipment, leaving much of the area still unexplored.
Moeraki Boulders, New Zealand
If you visit Koekohe Beach on New Zealand's Otago coast, you will notice a number of large spherical boulders scattered throughout. These concretions were formed through erosion from the cliffs along the shoreline.
Socotra Island, Yemen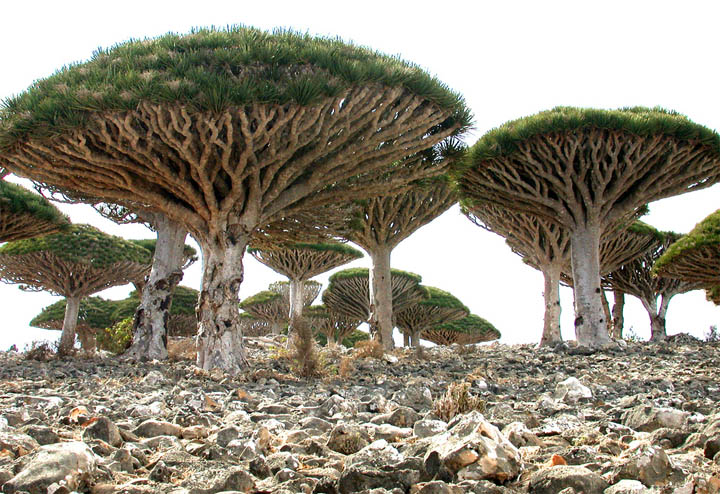 Located in the Indian Ocean around 150 miles east of the Horn of Africa and over 200 miles south of Yeman, the landscape of this secluded island not only looks prehistoric, but actually has plant varieties that are over 20 million years old. You'll find almost 800 rare types of fauna and flora on the island, a third of which can only be found on this island.